Celebrated July 11th because we love our pets!
Post your pet representing its best patriotic spirit.
(Photo: Miss America Canine Edition)
Some Favored Patriotic Pet Photos
Most Ready to Sing for America Pet
Most Animated Flag
Most Ready to Campaign for America Pet
Most Patriotic Pet
Most Fired-up for America Pet
Most on the Go for America Pet
Most Loyal to the USA Troops Pet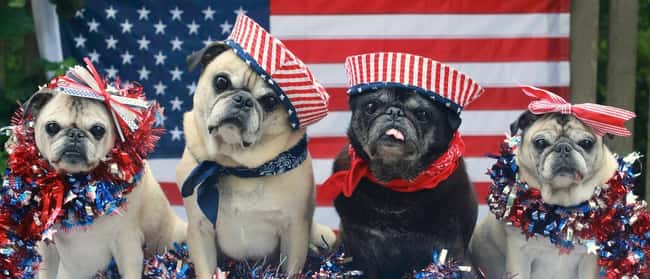 Most United as One Nation Pet(s)
Would you like to know the Living God that I know?

Click on the above tab "
Tell Me
" for more information on becoming a child of the Savior.
Content and Image Copyright from Favored1. Do not copy. 071118
Image credit: Amazon Creative Common License if not specified.
Images
Disclaimer Notes: Information is that of site author Favored1 and may not necessarily be that of others.
Image